Oklahoma Horse Trainer Jeff Damphouse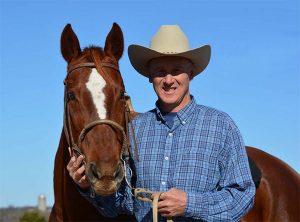 Horse Trainer Jeff Damphouse is an expert horseman with extensive horse training experience and knowledge. Based in Oklahoma, Jeff has four generations of proven techniques he uses to improve communication between horse and rider.
Having owned and operated his own horse training facility in Canada for 27 years, Jeff chose to relocate to Oklahoma, a closer proximity to the world class events he loves to compete in.