SMART LIL JUICE – REINING MARE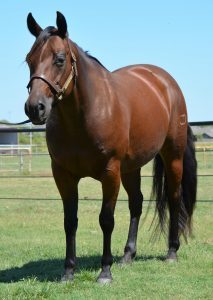 Smart Lil Juice is a 9yo AQHA mare.  She has been shown in reining, ranch riding and working cow horse.  She is an own daughter of the 3 million dollar sire, Smart Like Juice.
This mare is quiet, sensible and 100% sound.  She would make a great non-pro horse.
She finished 5th in the AQHA Open Ranch Riding at the Fort Worth Stock Show.  She showed at the AQHA Spring Show at the OKC Fairgrounds where she finished 8th out of almost 30 head of horses in the Open Reining.  She also showed at the NRCHA Swing into Spring where she finished 4th in the Limited Open.